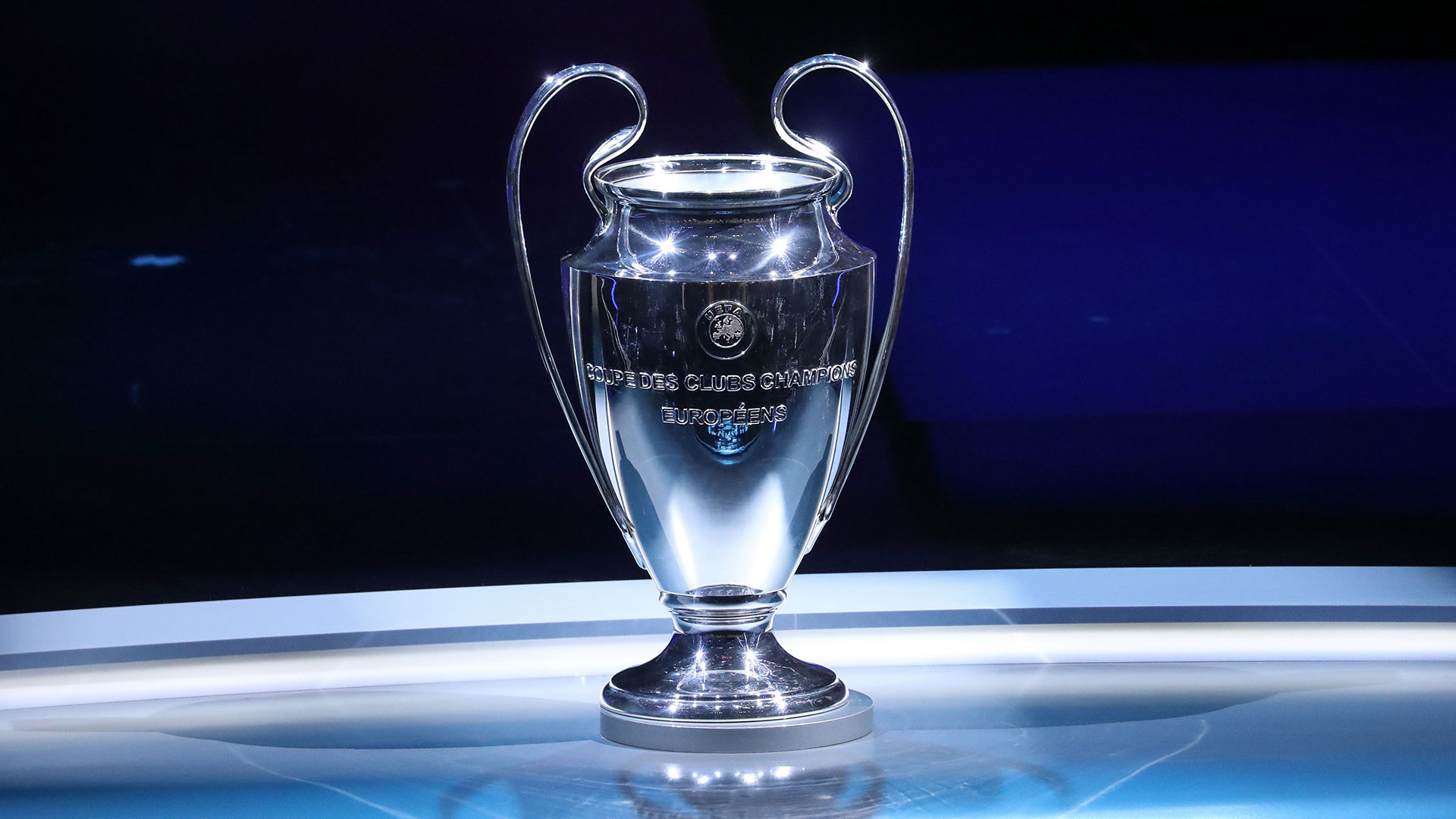 With the Champions League 2020-21 campaign underway behind closed doors, Goal tells you how to catch all the action…
The 2020-21 season of the UEFA Champions League is back. 
Ahead of the international break, Diego Simeone was left frustrated as Atletico Madrid were held at Lokomotiv Moscow, Manchester United saw their 18-match unbeaten away run come to an end with a loss to Istanbul Basaksehir, RB Leipzig gained a measure of revenge for their 2019-20 Champions League semi-final loss to PSG – coming from behind to claim a crucial 2-1 win, while Rodrygo rescues Zidane's men late on against Inter.
Other notable results saw Diogo Jota score a hat-trick as Liverpool thrashed Atalanta, Manchester City extended their 100 per cent record and so did Bayern Munich, Liverpool and Barcelona. Thorgan Hazard and Erling Haaland were among the goals for Dortmund against Club Brugge, with Chelsea and Juventus picking victories over Rennes and Ferencvaros respectively.
Editors' Picks
Matchday 4 has all the reverse fixtures from the previous gameday and here's how to catch the action LIVE in India. 
Goal 50 Revealed: The best 50 players in the world
Contents How to watch Champions League in India Matchday 1 / October 20-22 Matchday 2 / October 27-29 Matchday 3 / November 3-5 Matchday 4 / November 24-26
  Where to watch or stream the Champions League
The Sony Pictures Sports Network (Sony and TEN channels) has the rights to show UEFA Champions League matches in India.
Matches will also be available to stream via SonyLIV app and website, allowing supporters to watch multiple games simultaneously and catch the replay of matches.
 
Champions League fixtures Matchday 1 Date Time (IST) Match TV Channel/stream* Oct 20 22:25 Zenit 1-2 Club Brugge Sony Six SD & HD Oct 20 22:25 Dynamo Kyiv 2-2 Juventus Sony Ten 2 SD & HD Oct 21 00:30 Leipzig 2-0 Istanbul Basaksehir SonyLIV Oct 21 00:30 Rennes 1-1 Krasnodar SonyLIV Oct 21 00:30 Lazio 3-1 Dortmund Sony Ten 3 SD & HD Oct 21 00:30 Chelsea 0-0 Sevilla Sony Six SD & HD Oct 21 00:30 PSG 1-2 Man Utd Sony Ten 2 SD & HD Oct 21 00:30 Barcelona 5-1 Ferencvaros Sony Ten 1 SD & HD Oct 21 22:25 RB Salzburg 2-2 Lokomotiv Moscow Sony Six SD & HD Oct 21 22:25 Real Madrid 2-3 Shakhtar Donetsk Sony Ten 2 SD & HD Oct 22 00:30 Bayern 4-0 Atlético Madrid Sony Six SD & HD Oct 22 00:30 Inter 2-2 M'gladbach Sony Ten 3 SD & HD Oct 22 00:30 Man City 3-1 Porto Sony Ten 1 SD & HD Oct 22 00:30 Ajax 0-1 Liverpool Sony Ten 2 SD & HD Oct 22 00:30 Midtjylland 0-4 Atalanta SonyLIV Oct 22 00:30 Olympiacos 1-0 Marseille SonyLIV
*UEFA Champions League matches may be streamed online on SonyLIV.
Return to top 
Matchday 2 Date Time (IST) Match TV Channel/stream Oct 27 23:25 Lokomotiv Moskva 1-2 Bayern Sony Ten 2 SD & HD Oct 27 23:25 Shakhtar Donetsk 0-0 Inter Sony Six SD & HD Oct 28 01:30 Atletico Madrid 3-2 RB Salzburg Sony Ten 3 SD & HD Oct 28 01:30 M'gladbach 2-2 Real Madrid Sony Six SD & HD Oct 28 01:30 Marseille 0-3 Man City Sony Ten 2 SD & HD Oct 28 01:30 Liverpool 2-0 Midtjylland Sony Ten 1 SD & HD Oct 28 01:30 Porto 2-0 Olympiakos SonyLIV Oct 28 01:30 Atalanta 2-2 Ajax SonyLIV Oct 28 23:25 Krasnodar 0-4 Chelsea Sony Ten 2 SD & HD Oct 28 23:25 İstanbul Başakşehir 0-2 PSG Sony Six SD & HD Oct 29 01:30 Sevilla 1-0 Rennes Sony Ten 3 SD & HD Oct 29 01:30 Dortmund 2-0 Zenit Sony Six SD & HD Oct 29 01:30 Juventus 0-2 Barcelona Sony Ten 2 SD & HD Oct 29 01:30 Man Utd 5-0 Leipzig Sony Ten 1 SD & HD Oct 29 01:30 Clube Brugge 1-1 Lazio SonyLIV Oct 29 01:30 Ferencváros 2-2 Dynamo Kyiv SonyLIV
Return to top 
Matchday 3 Date Time (IST) Match TV Channel/stream Nov 3 23:25 Shakhtar Donetsk 0-6 M'gladbach SonyLIV Nov 3 23:25 Lokomotiv Moscow 1-1 Atletico Madrid Sony Ten 2 SD & HD Nov 4 01:30 RB Salzburg 2-6 Bayern Sony Ten 3 SD & HD Nov 4 01:30 Real Madrid 3-2 Inter Sony Ten 2 SD & HD Nov 4 01:30 Man City 3-0 Olympiakos Sony Six SD & HD Nov 4 01:30 Porto 3-0 Marseille SonyLIV Nov 4 01:30 Atalanta 0-5 Liverpool Sony Ten 1 SD & HD Nov 4 01:30 Midtjylland 1-2 Ajax SonyLIV Nov 4 23:25 Istanbul Basaksehir 2-1 Man Utd Sony Ten 2 SD & HD Nov 4 23:25 Zenit 1-1 Lazio SonyLIV Nov 5 01:30 Barcelona 2-1 Dinamo Kyiv Sony Ten 1 SD & HD Nov 5 01:30 Ferencvaros 1-4 Juventus Sony Ten 2 SD & HD Nov 5 01:30 Club Brugge 0-3 Dortmund SonyLIV Nov 5 01:30 Sevilla 3-2 Krasnodar SonyLIV Nov 5 01:30 Chelsea 3-0 Rennes Sony Six SD & HD Nov 5 01:30 RB Leipzig 2-1 PSG Sony Ten 3 SD & HD
Return to top 
Matchday 4 Date Time (IST) Match TV Channel/stream Nov 24 23:25 Rennes vs Chelsea Sony Ten 2 SD & HD Nov 24 23:25 Krasnodar vs Sevilla Sony Six SD & HD Nov 25 01:30 Man Utd vs Istanbul Basaksehir Sony Six SD & HD Nov 25 01:30 Dinamo Kyiv vs Barcelona Sony Ten 1 SD & HD Nov 25 01:30 PSG vs RB Leipzig Sony Ten 3 SD & HD Nov 25 01:30 Juventus vs Ferencvaros Sony Ten 2 SD & HD Nov 25 01:30 Dortmund vs Club Brugge SonyLIV Nov 25 01:30 Lazio vs Zenit SonyLIV Nov 25 23:25 Olympiakos vs Man City Sony Ten 2 SD & HD Nov 25 23:25 M'gladbach vs Shakhtar Donetsk Sony Six SD & HD Nov 26 01:30 Liverpool vs Atalanta Sony Ten 1 SD & HD Nov 26 01:30 Inter vs Real Madrid Sony Ten 2 SD & HD Nov 26 01:30 Bayern vs RB Salzburg Sony Ten 3 SD & HD Nov 26 01:30 Atletico Madrid vs Lokomotiv Moscow Sony Six SD & HD Nov 26 01:30 Marseille vs Porto SonyLIV Nov 26 01:30 Ajax vs Midtjylland SonyLIV
Return to top 
Related Links